James H. Fydroski, CFP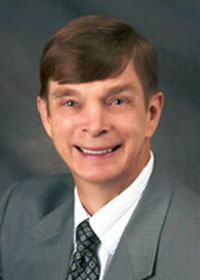 Certified Financial Planner™
Registered Investment Adviser, State of Michigan
Registered Financial Gerontologist, American Institute of Financial Gerontology
Insurance Agent, licensed with the State of Michigan
Registered Representative (FINRA) 1995 - 2012
Registered Investment Advisor (FINRA) - Series 65 1999 - 2012
Registered Principal, National Association of Securities Dealers 1997 - 2012
President, Haas Fydroski Financial Services
Jim Fydroski joined both Haas Financial Services Inc. (a registered investment advisor) and Haas Financial Products Inc. (a broker-dealer) on January 1, 2003. Jim brought to his positions the use of active investment management strategies to strive to reduce risk in portfolios to preserve capital in times of financial market turmoil while moving to invested positions to benefit from rising markets. He became an owner/partner of the firms in 2004. When the firms became separate business entities in 2010, Jim continued as President of Haas Financial Services Inc.
A Certified Financial Planner™ practitioner specializing in active money management and financial gerontology issues, Jim is widely known for his financial planning and investment seminars and is the author of "Financial Planning for Cave Men and Women" which was chosen to appear in the national journal of the International Association of Registered Financial Consultants. In addition to his own seminars, Jim has teamed up with area attorneys to present seminars on Long Term Care/Medicaid Qualification and Wills, Trusts and Estate Planning. He has taught the retirement section of the Successful Money Management Seminars and in-house classes for corporate employers.
Jim received his diploma in Personal Financial Planning from Oakland University 1999. He is a past recipient of the Kosciuszko Foundation Award, and holds a Master of Communication Arts from the University of Wisconsin – Madison, and a Bachelor of Communication Arts from Michigan State University 1970.
Associations
Financial Planning Association
National Association of Active
Investment Managers
Michigan Nut Producers Council
International Association of Registered Financial Consultants
Michigan Nut Growers Association
Knights of Columbus #13319.