Access Your Account
Click on the logo or name below to open the client log in the portal of your custodian. If you need assistance with your login identification or password, use the "lost" identification or password function on the custodian's web site.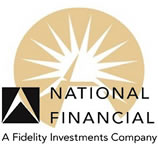 National Financial Services, a Fidelity Investments company, offers a comprehensive clearing platform that includes a dedicated service model, a powerful global trading platform, and a source of leading investment solutions. A leading clearing provider in the U.S. for over 30 years, National Financial leverages the strength, resources, and experience of the Fidelity organization, one of the world's largest providers of financial services. As of March 31, 2013, National Financial serves nearly 260 broker-dealers representing over $450 billion in assets under administration. For more information about National Financial, please visit www.nationalfinancial.com.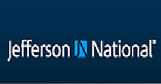 Jefferson National, a variable annuity platform, recognized as the DMA "2010 Financial Services Company of the Year" and recipient of more than 20 different industry awards, has built a strong foundation for serving investment advisers and their clients. After re-engineering variable annuities, and pioneering the Tax-Efficient Frontier™, Jefferson National built a technology platform that supports the needs of independent managers, from access to account management. For more information about Jefferson National, please visit www.jeffnat.com.